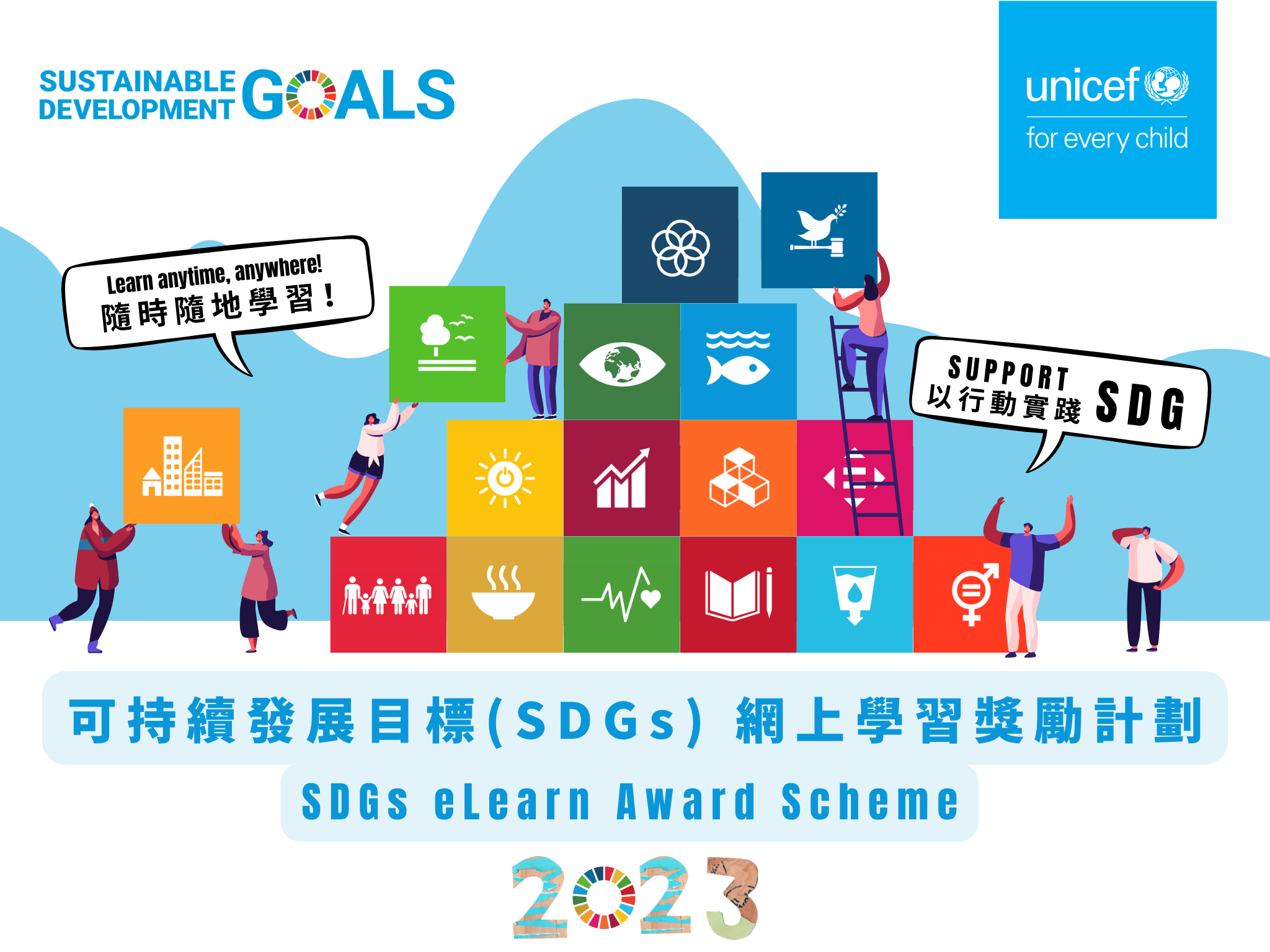 UNICEF HK
網上學習平台
為促進可持續發展目標的實踐,UNICEF HK開展
可持續發展目標(SDGs)網上學習獎勵計劃
,提供SDGs網上學習課堂和實踐行動,鼓勵學生自主學習,並透過行動為可持續發展目標出一分力
。
UNICEF HK organizes the
SDGs eLearn Award Scheme
. Through an eLearn platform and self-directed learning, the Scheme allows students to take online lessons on different SDGs and commit practical steps in daily life in support of sustainable development of local community and the world.
輕鬆學習 Easy learning
Learn anytime, anywhere.
獲取獎章 Get Badges
Most activities include completion tracking and assessments. You can receive digital badges upon completion.
提升能力 Capacity building
課程結合學習及行動,鼓勵走出課室,培養探究、同理心及自主學習能力。
The courses combine learning and action-taking which cultivates the learners' ability on inquiry, empathy and self-directed learning.